How do I Import/Convert EML Files to Lotus Notes NSF Files?
It is not possible to import EML files directly into Lotus Notes. The reason for this is that, in addition to EML files, IBM/Lotus Notes uses an NSF file format. Lotus Notes uses NSF files to store and import user mailbox data such as emails, contacts, calendars, and so on. Users can use EML to NSF file conversion to import data from EML files into Lotus Notes. If you're looking for a way to convert EML to NSF, this blog post is for you. 
EML is a file format used by over 30 email clients to store individual email messages. This file type is supported by email clients such as Windows Live Mail, Thunderbird, and others to save users' important emails locally.
There are times when a user needs to import EML files into applications such as Lotus Notes. However, users encounter issues because, in addition to EML files, Lotus Notes uses NSF files to store/import email items.
As a result, when migrating from an EML-supported client to Lotus Notes, you must perform EML to NSF file conversion.
Is There a Quick Way to Convert/Import EML Files to Lotus Notes NSF Files?
This Softaken EML to Lotus Notes Converter Software is a fantastic tool that is officially designed for users to Convert EML to Lotus Notes NSF files. In a single operation, it is capable of converting an infinite number of EML to NSF format. It also has a folder-wise conversion feature that allows you to save multiple EML folders with all emails in a single NSF file. Following conversion, a user can easily access the resulting NSF file with all editions of the IBM Lotus Notes client and Domino Server.
How to Use an EML to NSF Converter to Import EML to Lotus Notes?
Download and install the EML to NSF Converter software on your Windows PC.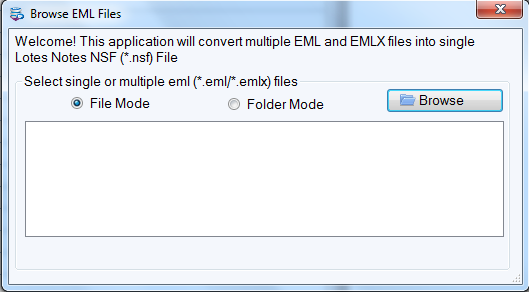 When the software is launched, click the Select EML Folder button.

In the next window, click Select EML folder and navigate to the folder that contains the EML file. After that, click Next to begin scanning and loading EML files/folders.

Examine all EML folders in the preview window and select the required EML folders. Then, from the menu bar, select Convert EML to NSF.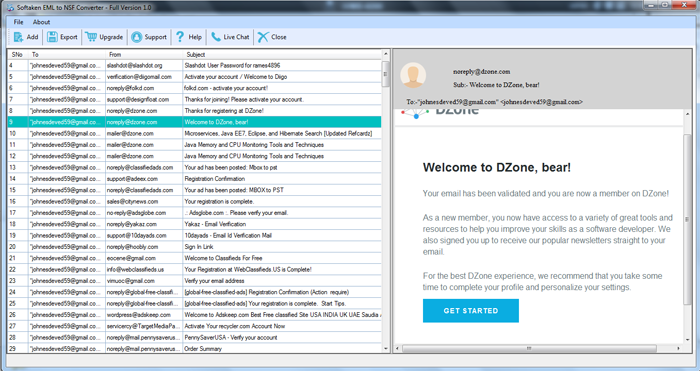 By pressing the Browse button on the next opened screen, select a location to save the resulting Lotus Notes NSF file.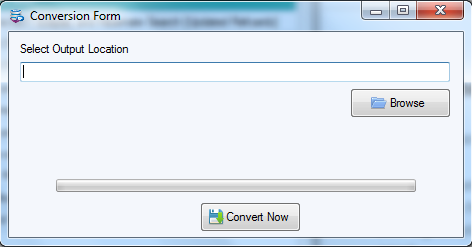 Finally, click the Convert button to begin the process of importing EML to Lotus Notes NSF files.
What are the Advantages and Characteristics of EML to Lotus Notes NSF Converter?
Convert a large number of EML to NSF format at once with software.

Maintain the integrity of email fields such as To, CC, Date, BCC, and others after EML to NSF conversion.

During the conversion, export emails with attachments from EML to Lotus Notes NSF.

Converts EML files from all email clients supported, including Windows Live Mail, Outlook Express, and others.

The resulting NSF will work in all editions of IBM Lotus Notes, including 10.0, 9.0.1, and 9.0.

To load.eml files or folders with.eml files in the software panel, this application provides two options: Select Files or Select Folders. This feature makes it easy to choose one or more EML for conversion.
Conclusion
We can guarantee that if you import EML emails into Lotus Notes using the method described above, your efforts will be successful and accurate. The software referred to in this article can be used in a completely secure manner. It gives users satisfying results by importing EML files with attachments into Lotus Notes NSF. Few  EML can be converted to NSF format for free using the software's free trial version.
Read More Blogs on techbillions